WaterSmart Crystals are great for all types of gardens, from vegetable to flower beds. When applied, expect significantly lower watering requirements, as well as increased yield! Please follow all application instructions closely for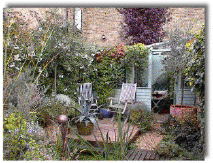 best results.
Use 1-3 pounds of crystals per 100 square feet at 4-6" depth cultivation. Use less in areas of plants that like drier conditions and more in areas of moisture loving plants. After planting, a good coat of mulch will dress up the bed and cover any loose crystals. This gives the bed a finished look, protects the crystals from the sunlight as well as cuts down on weeds.
Water Crystals Ice * How to Mix with Water * Display Ideas * What Others Say * Cool-Down Ties & Dog Beds
WaterSmart * Benefits & Uses * Application * Water House Plants * Watering Gardens * Water Trees & Shrubs * Water Lawn & Sod * Field Studies * What Others Say about Water Gel & Water
---
.
.
.
.
.
.
---
.
.
.
.
.
---
To view interesting information about the locations from our sister translation business performing language - please pick from the locations below. Their is information on each city as well! :
01-New York City Document Translation
02-Los Angeles Document Translation
03-Chicago Document Translation
04-Houston Translation
05-Phoenix Translation
06-Philadelphia Translation
07-San Antonio Translation
08-San Diego Translation
09-Dallas Translation
10-San Jose Translation
11-Detroit Translation
12-Jacksonville Translation
13-Indianapolis Translation
14-Hempstead Translation
15-San Francisco Translation
16-Columbus Translation
17-Austin Translation
18-Memphis Translation
19-Baltimore Translation
20-Fort Worth Translation
21-Charlotte Translation
22-El Paso Translation
23-Boston Translation
24-Washington Translation
25-Milwaukee Translation
26-Seattle Translation
27-Denver Translation
28-Nashville Translation
29-Las Vegas Translation
30-Portland Translation
31-Oklahoma Translation
32-Tucson Translation
33-Albuquerque Translation
34-Atlanta Translation
35-Long Beach Translation
36-Brookhaven Translation
37-Fresno Translation
38-New Orleans Translation
39-Sacramento Translation
40-Cleveland Translation
41-Kansas City Translation
42-Mesa Translation
43-Virginia Beach Translation
44-Omaha Translation
45-Oakland Translation
46-Miami Translation
47-Tulsa Translation
48-Honolulu Translation
49-Minneapolis Translation
50-Colorado Translation
51-Arlington Translation
52-Wichita Translation
53-St Louis Translation
54-Raleigh Translation
55-Santa Ana Translation
56-Anaheim Translation
57-Cincinnati Translation
58-Islip Translation
59-Tampa Translation
60-Pittsburgh Translation
61-Toledo Translation
62-Aurora Translation
63-Oyster Bay Translation
64-Bakersfield Translation
65-Riverside Translation
66-Stockton Translation
67-Corpus Christi Translation
68-Newark Translation
69-Buffalo Translation
70-Anchorage Translation